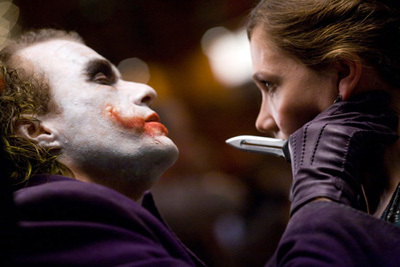 It's all over the internet news (so far) --- Heath Ledger is dead.
I found out because of a mailing list post of Buddy Love which I then verified on the net. The details of his passing can be found on CNN, the New York Post, TMZ, E-Online, etc.
Cause of death has yet to be determined conclusively but evidence suggest a drug overdose. He was found by his masseuse and housekeeper in his bedroom naked, facedown, with sleeping pills strewn across the room. One of his friends suggested that Heath had an alcohol problem he was trying to quit. But according to police statements, there was no mention of any alcohol in the scene. There was no suggestion of foul play but they want to make sure. (Bring in the CSI unit!)
The housekeeper and masseuse found him at 3:26pm (22 January 2008 EST) as they were trying to wake him for his scheduled massage and when he did not respond they called 911. At 3:45pm he was pronounced dead by the medical examiner.
Such a waste. Heath was 28 years old and had a whole future ahead of him. He will be missed.